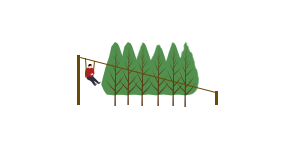 Zip-wire
For more information, please call us at +82(0)31-582-8091
※ Zip-wire operation may cease without prior notice due to bad weather.(rain, snow, heavy winds, etc)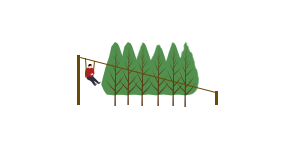 Forest Adventure TreeGo & TreeCoaster
A Wide range of adventure facilities are newly-built on Nami Island, designed for thrill seekers and adrenaline junkies! Activities such as Zip-line, TreeCoaster, trampolines, swings, and barrels offer a fun and exciting experience for adults and children. Diverse courses allow you to move from tree to tree in the forest.
※ Due to winter safety inspecion, the facility will be termporarily out of service.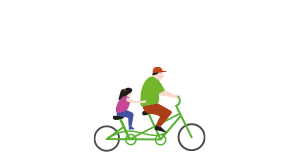 Bike Center

The most frequent question we received from guests when they arrive is "where can we rent a bike?" That makes sense since a bike is the best way to see the island. It takes about one hour to ride around the circumference of the island or you can enjoy q leisurely tour to the island's major attractions on your bike. The Bike Center is located in the center of the island between UNICEF Lounge and Unchi Garden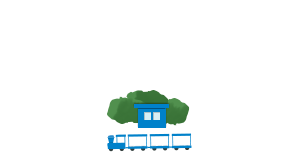 Charity Train
The Charity Train runs between the entrance of The Song Museum to the central station in the island's main square.
※ Only available on Friday, Saturday, Sunday and National holidays until February 28th.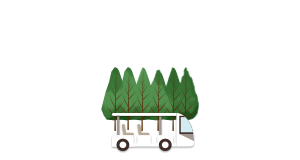 Story Tour Bus
If you're pressed for time, or simply want to get a quick overview of Nami Island before you plan your day, taking a tour around the Island in one of our Story Tour Bus is a great option. The cars depart from a station located right in front of where you disembark from the ferry on Nami Island.